Samsung Electronics Co Ltd unveiled its Galaxy S8 flagship smartphone as it battles to regain the market leadership it lost to Apple Inc after the embarrassing withdrawal of the fire-prone Note 7s.
Boasting some of the largest wrap-around screens ever made, the long-awaited S8 is the South Korean technology company's first new premium phone since its September recall of all Galaxy Note 7 smartphones equipped with fire-prone batteries.
This is how the S8 compares with rival Apple's iPhone 7 and Google's Pixel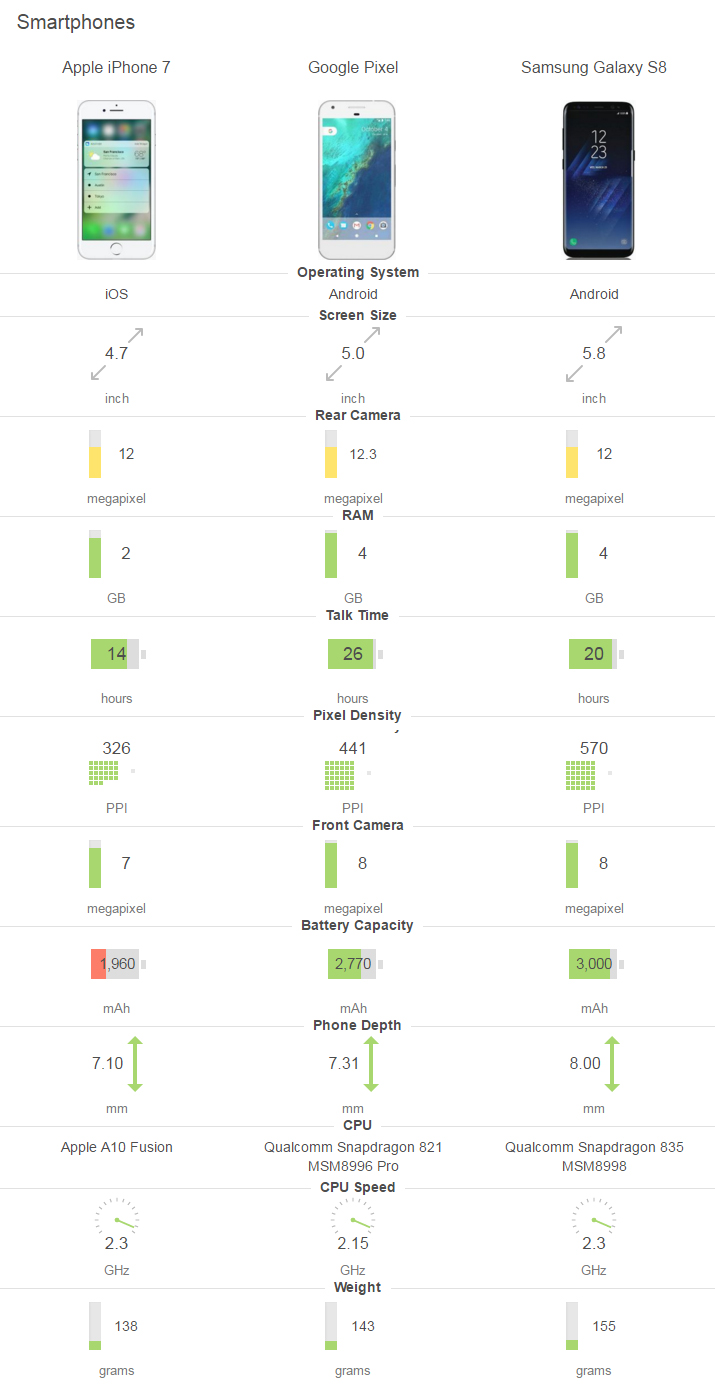 This is how the S8 stacks up against its larger version, the S8 plus.
READ: Face recognition for payments coming to Samsung Galaxy S8: report